According to the provisions of the national statutory holidays and the company's production and operation, this year's Mid-Autumn Festival holiday arrangements: September 22 to September 24, 2018 vacation, a total of three days.
The company has made the following arrangements for the specific matters during the holidays:
1. During the holidays, if the department needs to work normally, the head of the Department should report the duty form to the office for the record on Friday, September 21.
2, during the holiday period, all staff and leaders must ensure that the mobile phone starts 24 hours to ensure smooth communication.
3. During the holidays, non-duty personnel (except Department heads) are not allowed to enter the company without permission. If there are special circumstances, they should ask the department heads for approval, and then they can enter the company with permission.
4. Employees who go home or travel during the holidays should notify the heads of departments in advance and coordinate their own work during the holidays.
5. During the vacation, the monitoring center is responsible for the safety of the company's property. Please do a good job in fire prevention and anti-theft. Monitor the center monitor and be responsible for closing the doors and windows of the office area.
6. During the holiday period, all electrical appliances and office equipment other than computers are prohibited.
7, employees who go home or travel should pay attention to safety.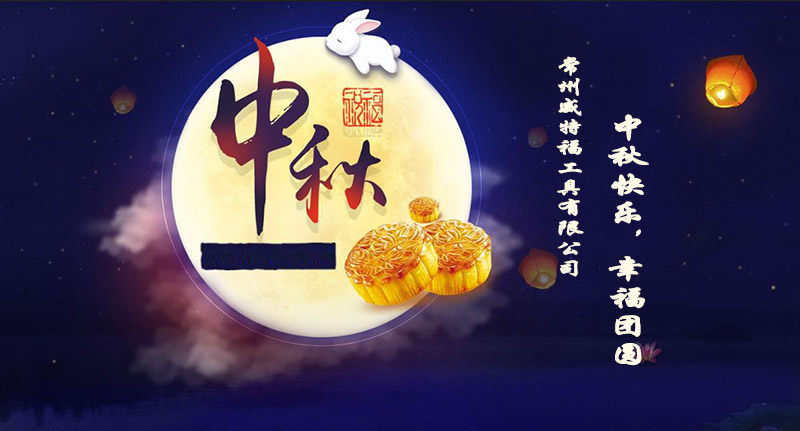 Wish you all a Happy Mid Autumn Festival and a happy family.
Changzhou WeiFuFuTools Co., Ltd. Office
September 20, 2018